Is your company at risk?Top 10 Overlooked Security RisksDownload Now.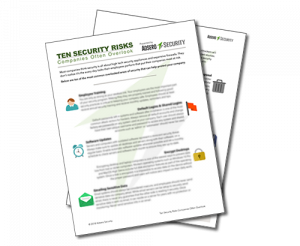 Most companies think security is all about high tech security appliances and expensive firewalls.
They don't realize it's the every day tasks their employees perform that put their companies most at risk.
Download your copy of Top 10 Overlooked Security Risks.
Don't leave your company vulnerable to simple mistakes!