IT AUDIT PREPARATION & REMEDIATION
Expertise and experience to prepare your organization for a successful audit.
IT Audit Preparation & Remediation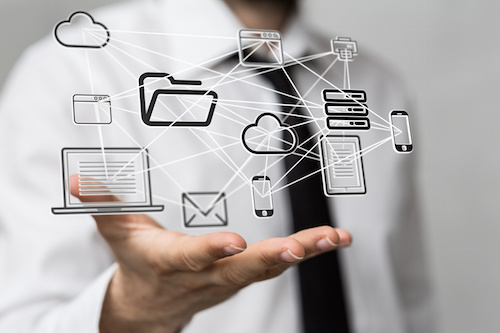 As organizations plan for their annual audit, whether it be SOC, ISO, HITRUST, PCI or any other audit, there is typically a period of 'audit preparation'. Adsero Security assists in audit preparation efforts by conducting a comprehensive review of your company's current security policies, procedures, networks, systems and technology to provide you with an organized gap assessment report that will allow you to remediate any gaps or requirements prior to your next on-site audit to ensure you are more than ready to show proof of evidence and answer any auditor question no matter how in-depth or how minimal.
Organizations more often than not do not have the time to source audit preparation efforts with existing staff due to current departments and team members already working on other deliverables, projects and lights-on tasks. Adsero Security provides staff augmentation to help you source those audit remediation or preparation projects. We will work closely with your departments to ensure all audit scope items and areas are up to par prior to the auditors being on-site. On the backside of an audit we provide remediation services so that we can remediate any needed corrective plans/actions/tasks upon delivery of the final audit results report.
So do I really need a 3PO for


AUDIT PREPARATION & REMEDIATION?
With auditing firms delivering the final auditing report, they do not provide remediation services for many reasons, most of which being conflict of interest. Adsero Security will work closely with your auditing firm to ensure that all required remediation is completed so that you remain aligned with compliance requirements.
Regardless if Adsero is preparing your organization for an upcoming audit or performing remediation tasks after a completed audit, we take on the burden of those efforts so your organization can continue to focus on their day-to-day job duties and responsibilities.
What are the benefits of

Audit Preparation & Remediation?
From cost savings to securing a passing audit, readiness assessments will bring clarity to your organization's risks and vulnerabilities prior to the auditors arriving on-site. Adsero provides you with peace of mind that your organization is prepared for the upcoming audit. Upon delivery of the audit results Adsero will assist your organization with any additional post audit recommended mediation necessary to ensure your audit is not only successful but that you're also ready for the following year's audit.
Cost Savings
Don't waste hard-earned dollars for an unprepared, failed audit report when a proper readiness assessment can prevent wasted time and money.
Increased Readiness
All organizations want a worry-free, passing audit with minimized headaches. Let us net out your risks, pain points and pitfalls and remediate prior to your next audit.
Reduced Timeframe
With a readiness assessment completed this allows the timeline of your audit to be significantly reduced.
Our audit has been completed, now what? A comprehensive audit results report will reveal any corrective actions that need to be addressed and remediated. Adsero Security will work with your auditor to perform a corrective action plan (CAP) walking through these steps outlined below:

Results Review
Adsero schedules a conference call with your organization to conduct a comprehensive review of your recent audit results.

Develop Remediation Plan
Next our team of experts will meet with your organization's staff to develop a remediation plan custom-fitted per your audit results.

Assign CAP Tasks
Adsero Security's analysts then then take all consumed information from the discovery meeting to build a remediation punch list per risks and controls and assign to appropriate personnel.

Remediation Review
Upon all remediation tasks being completed, Adsero will meet with your organization's team to conduct a final review of all remediated risks, controls and vulnerabilities and generate a final report for you to deliver to your auditor.