Vulnerability Management
Discover and remediate your network vulnerabilities rapidly and efficiently.
Why Would My Organization Need Vulnerability Management?
The IT landscape in today's world is constantly changing with malicious hackers  constantly attempting to exploit vulnerabilities on your network. Consider these two statistics from Verizon's 2015 Data Breach Investigations Report:
Twenty-three percent of email recipients open phishing messages and 11% click on attachments.
The total number of malware events across all organizations is roughly 170 million, which means five malware events occur every second.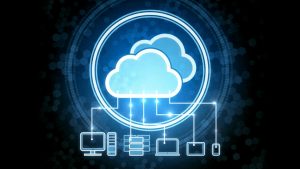 Maybe compliance certifications and vulnerability scanning are the baseline of your current security landscape. While that's a respectable start your organization needs to continue to evolve and monitor your security efforts to ensure vulnerabilities and potential exploits are detected and remediated as quickly as possible.
A sound vulnerability management plan can allow your organization to rest assured knowing that continuous vulnerability scanning and remediation efforts are being conducted to keep your organization's networks, data and assets safe and secured.
What is vulnerability management?
In today's world it's not nearly enough to just implement a firewall and run an anti-virus solution on your network. An organization must have a vulnerability management plan implemented to continuously identify and eliminate the vulnerabilities their network faces day-to-day. Organizations must maintain sensitive and confidential data, hence the need for a vulnerability management plan to help properly safeguard their data and assets.
Adsero Security's vulnerability management plan provides persistent protection to your network's potential vulnerabilities by conducting continuous vulnerability scanning and remediation per the vulnerability scanning results.
What Value Does Vulnerability Management Bring to my Organization?

Even with a reputable and well-tuned firewall, antivirus software and an intrusion detection system (IDS), small organizations are still at risk. Typical firewalls aren't designed to protect networks or systems from vulnerabilities, and a misconfigured firewall is a major vulnerability. Antivirus software catches known viruses, Trojan horses and so on, but cannot always identify hitherto unknown threats. An IDS can flag most incoming threats, but can also be bypassed by remotely executed code.
SMBs often tend to be somewhat lax in imposing and enforcing IT security — as well as in providing security budget and staffing — and attackers are well aware of that. All of these reasons underscore a strong need for vulnerability management. A solid vulnerability management tool can help an SMB find and eliminate vulnerabilities that place their organization's network and systems at risk.
These organizations may opt to use simple scanning services or open source vulnerability tools. The downside is that SMB staff might wind up spending too much time trying to determine which vulnerabilities are the most severe. A better option is to find an affordable vulnerability management plan solution that runs continuous scans and generates comprehensive reports that clearly prioritize detected vulnerabilities for remediation efforts.
Contact us today to schedule a free consultation to start your vulnerability management plan.