SECURITY RISK ASSESSMENT
A full understanding of your risks and systems is vital to ensuring security.
Security Risk Assessment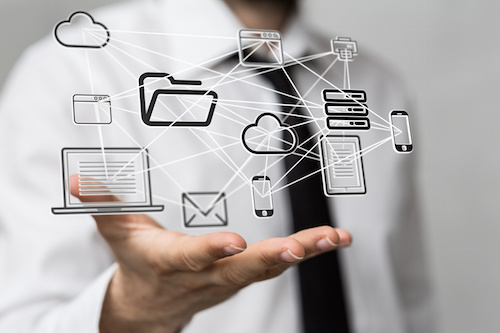 A Security Risk Assessment from Adsero Security includes a comprehensive review of your company's current security policies, procedures, networks, systems and technology to give you a complete understanding of your current IT security risks.
By taking a real-world, holistic approach to strengthening IT and data security, we help you determine actionable steps you can take to reduce your risk. We'll help you implement an effective remediation plan for the long term through policy creation and training.
We offer Security Risk Assessments to meet a variety of compliance requirement needs such as HIPAA risk assessments, PCI risk assessments, SOC risk assessments & ISO 27001 Risk Assessments. Our Security Risk Assessment allows you to review your current risk surface and security posture to assess your company's remediation needs.
So, what exactly is a


Security Risk Assessment?
A Security Risk Assessment is a security process that involves identifying risks in your company, technology, and processes and verifies that there are controls in place to minimize threats. For example, during the discovery process we identify all databases containing any consumer personal information, an asset. That database is connected to the internet, a vulnerability. In order to protect that asset, you need to have a control in place, in this case it would be a firewall. You have now taken the first step in mitigating risk.
A Security Risk Assessment identifies all your critical assets, vulnerabilities, and controls in your company to ensure that all your risks have been properly mitigated.
Why do I need a

Security Risk Assessment?
A Security Risk Assessment is vital in protecting your company from risk. It provides you a comprehensive review of your computer systems, network security, policies & procedures, and overall enterprise security. It helps you quickly identify potential threats against your company, such as vulnerability to hacking attempts, misconfiguration in your network and servers and missing security policies.
System Security
Discover if your servers and applications are secure. We review your infrastructure to ensure you are safe.
Network Security
Find any vulnerabilities and holes in your network. Is your firewall configured correctly? Let us find out before a hacker does.
IT Governance
Are your policies and procedures putting you at risk? Are your users putting you at risk of a potential breach?
What's Involved in a Security Risk Assessment? A Security Risk Assessment typically covers all aspects of a company from IT to operations to HR and accounting. Adsero Security performs a deep-dive assessment, typically within 30 days, walking through the phases outlined below:

Initial Discussion
Adsero schedules a conference call to discuss your company, your procedures and what your goals are during the Risk Assessment process.

Onsite Discovery
Next our team of experts will spend time at your facility to perform an onsite review of your technology and processes.

Analysis
Adsero Security's analysts then take the information gathered during the onsite visit and begin identifying risks and controls you may have in place already.

The Report
Once all the analysis is complete, you will receive a complete Risk Assessment report that outlines all your assets, vulnerabilities and risks. The report includes recommendations on how to improve your overall security and compliance.