Is your office HIPAA Compliant?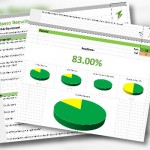 Using our new HIPAA Scorecard, Adsero Security can now quickly evaluate your HIPAA readiness in less than 30 minutes, providing you with valuable information about where you need to focus your HIPAA Compliance efforts.
With the OCR handing out massive fines for even simple violations such as failure to perform annual risk assessments, now is the time to tidy up your HIPAA compliance.
Quickly evaluate where you stand on HIPAA Compliance
Help focus your efforts where they are most needed
Determines which policies and documents you need for HIPAA
Evaluation performed by HIPAA compliance specialist
No-cost HIPAA readiness evaluation
[contact-form-7 id="3772″]
To talk to a
HIPAA Security and Privacy specialist
call us at: 
813-616-5055
Who is it for?
Any HIPAA Covered Entity or Business Associate. Physicians Offices, Medical Billing Companies, Hospitals, Medical Service Providers, Clinics, Imaging Providers, Transportation Companies, Medical Equipment Suppliers or any other company who must comply with HIPAA.
So how does it work?
It's easy. One of our specialists will walk you through a series of questions about how your office currently operates. Based on your answers our scorecard engine then shows where you are likely to meet compliance and where gaps may exist.
Why do I need it?
Our scorecard evaluation gives you a personal roadmap to HIPAA compliance in less than 30 minutes. Facing an OCR HIPAA audit from the government without knowing where you stand is a daunting task. We can give you the knowledge of what you need to become HIPAA compliant quickly and easily.
Is it really free?
Yes. Our evaluation is 100% free and done over the phone and online meeting scheduled at  your convenience. When its over, you will receive the results in a simple to read report showing what areas you need to work on for HIPAA compliance.
What other services do you offer?
We offer everything your company needs to become HIPAA compliant. HIPAA Risk Assessments, Policy & Procedure writing, Vulnerability Scanning of your network, HIPAA Training & Security Consulting.
Free HIPAA ScorecardHow Ready Are You?